Lady Gaga - The Web is What You Make of It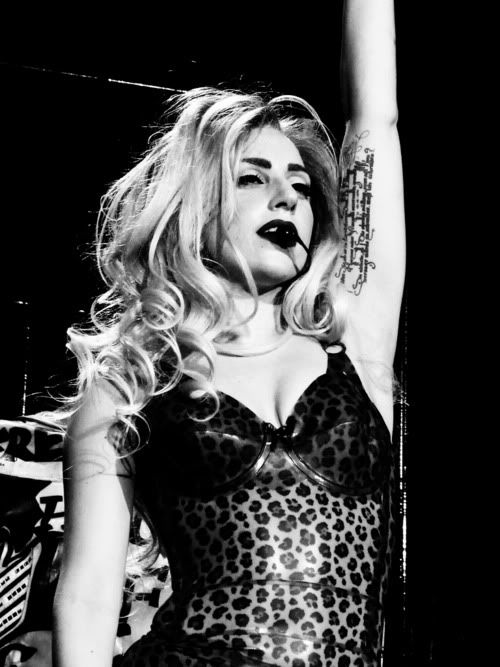 With
Born This Way
selling over 1 million copies during it's first week in the US alone, and more than 2 million worldwide, it's time to take a closer look at how the album was promoted to the point everyone knew about it and wanted to buy it.
I'm glad to announce my first ever guest blogger -
Sam
from "
Travelling... with a hint of fashion
" who wrote an amazing article about the marketing behind Lady Gaga's latest album. Read it exclusively on CostinM.com next:
Lady. Gaga. Two of the most powerful words in the world nowadays. Whether you're a hater or a monster one thing is clear: everyone knows who she is, everything she does is instant news, everything she touches turns into gold. She's any businessman's dream and every competitor's nightmare. Things don't get better that this and she knows it. One of the most hard working artists out there and an inspirational guru with an incredible talent, Lady Gaga doesn't take one step at a time, she goes all out every time she does something, even if it is just moving a toe. The launch of her latest album was no exception – everything was planned to the smallest details, it was like a perfectly well oiled machine of incredible proportions. Some may call it marketing genius, others intuition, I would simply call it: Lady Gaga.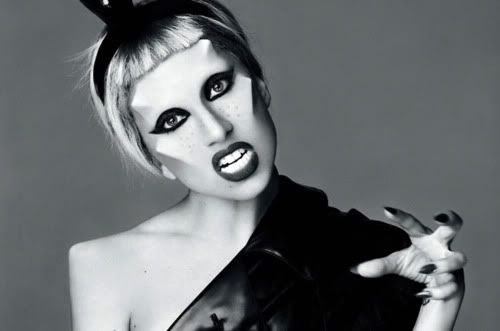 Creating
awareness
in today's overexposed and extremely technology-dependent world is crucial for any business's success. It is both a very easy thing to achieve, due to all the new media available and the spread of the Internet and all other communication channels, but it can also be a very tough challenge. Just think of how many artists are trying to do the same at the same time: promote themselves, reach out to fans and promote their music to the masses. I'll tell you, it's an insane amount of artists. Yet one of them clearly
stands out
of the crowd because of an incredibly savvy way of promoting herself through
overexposure
and a very strong
connection with her fans
.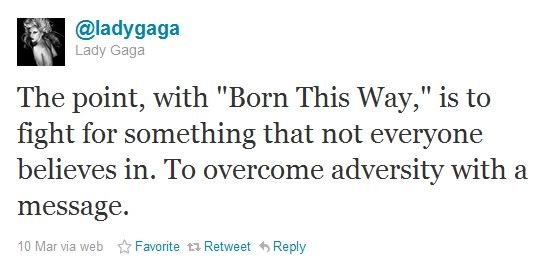 Fans labeled Lady Gaga's marketing campaign for the Born This Way album the most well marketed campaign for a musician. She is a
constant innovator
that embraces technology in all its forms – video, social media or even games, as part of her public persona. She understands the true meaning of going viral. Just think that
Lady Gaga has more Tweeter followers than the population of Sweden, Austria or Switzerland.
Heck, she even has more Tweeter followers than the populations of Denmark and Norway put together! She was the first Tweeter member to break the barrier of 10 million followers and
her Facebook fans are more than the entire population of Canada
! And what about her YouTube Channel? She was the first artist to reach 1 billion views! Social media has been a true gold mine, giving her the perfect tool to create a virtual platform that brings together fans from all over the world, makes them interact with each other and keeps them up to date with everything related to their idol. It was a perfect way to promote her album, basically costless.
By being
a constant part of her fan's lives
, she manages to maintain an ongoing interest in her and to create an unbreakable link with her followers, which will eventually lead to more and more referrals and an incredible spreading of word of mouth about the tiniest detail related to her, thus keeping the myth alive and keeping her in the centre of attention. Mix that with a
desire to shock and outrage
and you've got yourself a winner. It's a brilliant plan!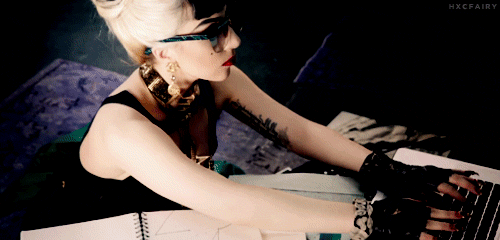 Creating a good marketing campaign for an artist takes a lot of different variables into consideration, but the most important thing is that it always has to seem real, there must be a solid connection between the campaign and the artist as a public person. The Born This Way campaign was a major success because it played on the innovativeness associated with Lady Gaga and the way she always re-invents herself.
Here is my
top 5
of the most interesting tools she used for this campaign: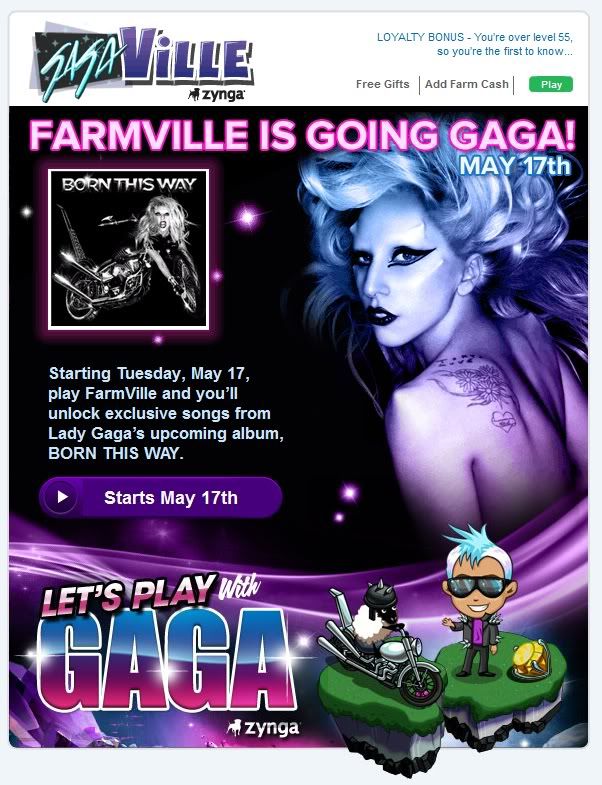 1. At number one, we have a clear winner with the
GagaVille
game designed
by Zynga
as a replica of FarmVille, where members can purchase anything from crystals and unicorns to sheep on motorcycles. If you add to that the possibility of listening to (at that time) yet unreleased tracks from the album and also take into consideration Lady Gaga's success on Facebook and the huge social gaming population, this measure is definitely bound for success.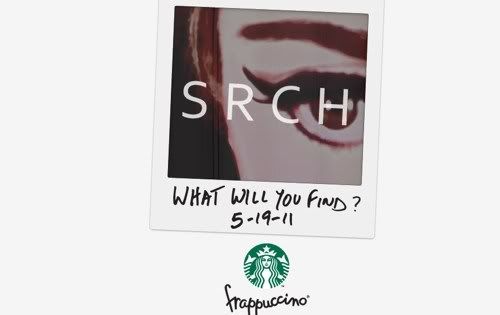 2. Being a
Starbucks
fan myself, I can only congratulate both Lady Gaga and the marketing crew of Starbucks for creating yet another unique experience ofr their customers through the
Starbucks Scavenger Hunt
. The concept is very easy: you look for clues, decrypt hidden messages and answer trivia questions online or on Starbucks premises. Fun and entertaining, the game is a jackpot for Starbucks and yet another way to associate Lady Gaga to a hip trend.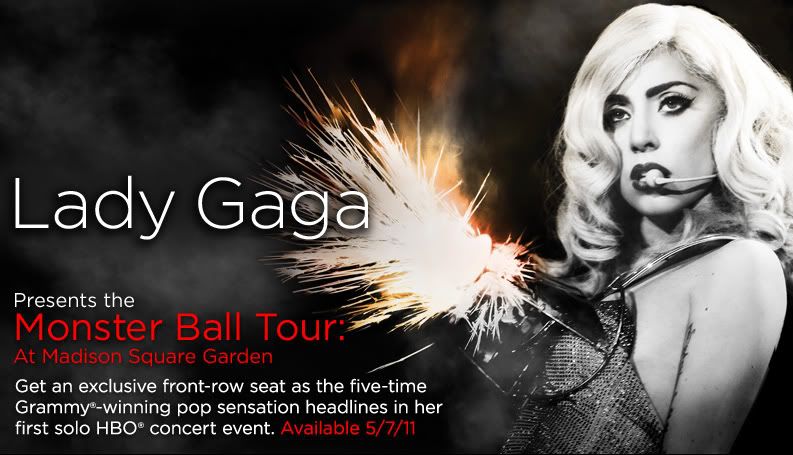 3.
The HBO Concert Special
of
Lady Gaga's concert in Madison Square Garden
which included the already released single Born This Way but also the unreleased track Marry The Night.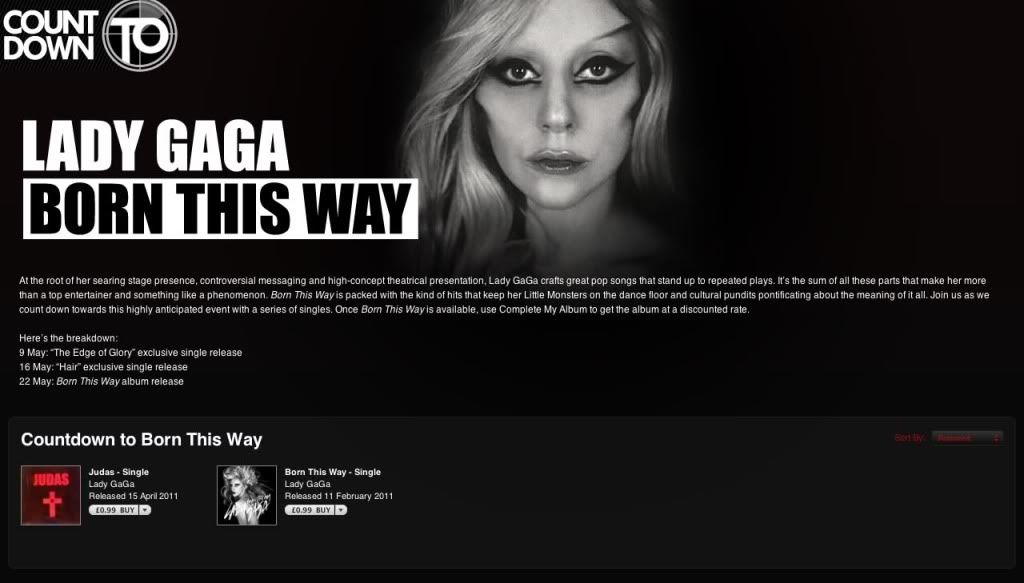 4. The
iTunes Countdown
that featured ahead-of-time downloads throughout the beginning of May of Hair and The Edge of Glory and of the whole album one day before the official release.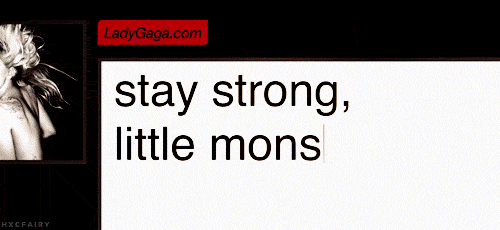 5. Last in my top would be the
Google Chrome Commercial
(
watch it here
), a genius way of getting through to an even larger audience through Google users.
Besides these channels, she also made
extensive use of social media
as I mentioned earlier: Facebook, Twitter, exclusive videos on Vevo or the GagaVision videos on YouTube meant as a backstage insight into the BTW album and of other
digital and non-digital platforms
, such as Amazon or autographs at a Best Buy in New York.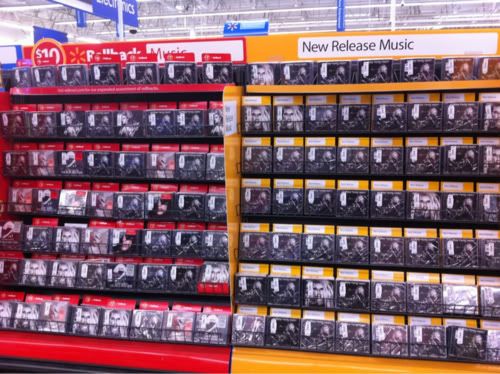 All in all, the campaign was a

total success

. Sales sparked the day the album was released turning it into the

best selling album

on its release date topping Britney Spears's release date sales record for Oops, I did it again… When other current issues are considered, such as the increase in availability to hear music online for free, the online leakage of the album prior to the release date or piracy issues, the album's success is astonishing. Nevertheless the relative results have to be taken with a word of caution – you must bear in mind that prior hit albums didn't have the possibility of creating such a huge media exposure around them like Lady Gaga for their campaign. It's hard to imagine a world without Facebook or Twitter or without instant communication between billions of people, but that was the reality of the 90s and early 2000s. Who knows if the charts wouldn't have looked differently if the same media had been available back then?

Conclusion:

Lady Gaga rocks!
article , born this way , born this way week , Exclusive , facebook , guest blogger , lady gaga , marketing , social media , twitter